January 16th, 2021 - 8:00 AM. ONLINE - VIRTUAL CONVENTION of MENTALISM.
Mentalism Convention - MINDvention. January 16th, 2021 at Virtual Convention.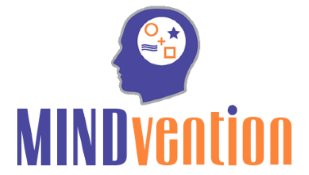 Convention MINDvention - VIRTUAL, NV.
17th Annual MINDvention - Online-Virtual Convention - January 16th - 18th 2021
The top performers and presenters working in mentalism with a audience of mentalism pros, semi-pros and enthusiasts from around the world!
Learn mentalism and/or Improve your mentalism skills! The best mentalism Online-Virtual convention hosted from Las Vegas, Nevada.
For three days, we will gather in Las Vegas to perform, discuss, debate and share our knowledge about this most fascinating art form.
Richard Osterlind - Banachek - Colin Cloud - Guy Bavli - Amir Lustig - Haim Goldenberg - Marc Paul - Looch - Kennedy - Peter Turner - Keith Barry.
We know what you are thinking... book your spot now and uncover the new ways to bring your mentalism skills to your shows.

Event Hosted by: Danny Archer & Marty Martin - MINDvention.
Performer(s): MINDvention.
Type of Event: Mentalism - Convention.
Audience: Mentalists - Magicians - General mentalist enthusiastic audience.
Event Fee: $129.00.
Event Date: January 16th, 2021.
Event Time: 8:00 AM.
Location: Virtual Convention VIRTUAL , VIRTUAL, NV 33333.
Tickets & Information: 267-626-1366. -
https://mindvention.net/mindvention-registration/




Read More Magic Posts
Rabbits for magic shows...
But before you ask for such a trick, there are some things to keep in mind. Behind the stage the rabbits suffer.
Read more...
---
Get Insured!
Why Performers, Magicians & Entertainers need to have Liability Insurance?
And how to get it?
Read more...
---
Magic Shops Online vs Local Magic Shops.
Not only local magic shops are losing. But the truth is that local magic shops offer.
Read more...
---
---
Learn Basic Card Magic Tricks
Learn Basic Magic Tricks with Cards here for Free! Card Magic Tricks This is a manual based on my book, Basic Magic with Cards
Read more...
---
Magic Organizations in the U.S.
Whether you are a novice magician or a well-practiced professional, magic organizations and clubs are a great ...
Read more...
---
January 2021, VIRTUAL Shows, VIRTUAL Events, VIRTUAL NV
Events & Shows. Convention MINDvention. 17th Annual MINDvention - Virtual Convention - January 16th - 18th 2021. The top performers and presenters working in mentalism with a audience of mentalism pros, semi-pros and enthusiasts from around the world!. Virtual Convention
Events & Shows in Vegas, NV. Mentalists - Convention MINDvention in VEGAS, NV. January 16th, 2021