December 19th, 2020 - 7:00 PM. Pensacola, FL.
Magician TOM COVERLY in Pensacola, FL. December 19th, 2020 at The REX Theatre.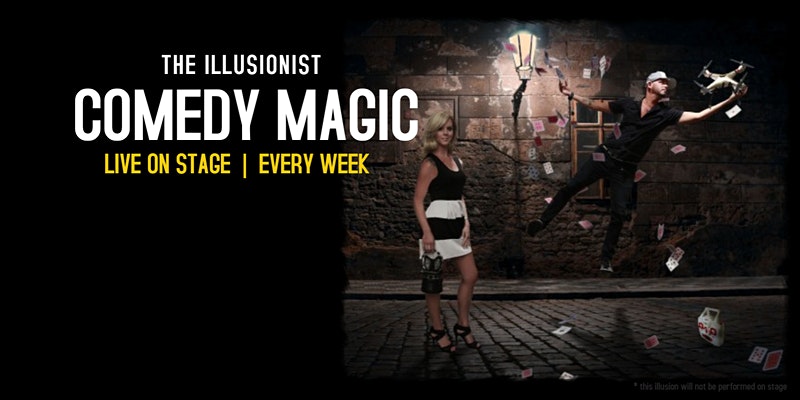 Magician TOM COVERLY - Pensacola, FL.
COMEDY MAGIC SHOW
The Illusionist
The LIVE ON STAGE comedy magic show is a high energy 75 minute show that is full of audience participation, laughter, mentalism tricks and magic that will blow the mind of every human in the room. Tom Coverly is a hilarious solo performer that loves to play off the crowd with his cutting edge, but family friendly personality. His quick wit has adults laughing so hard that they often hail him as an "ad lib king"..

Event Hosted by: The Rex Theatre.
Performer(s): TOM COVERLY .
Type of Event: Comedy Magic Show.
Audience: Family magic show!.
Event Fee: $35.00.
Event Date: December 19th, 2020.
Event Time: 7:00 PM.
Location: The REX Theatre 18 N Palafox St , Pensacola, FL 32502.
Tickets & Information: . -
https://www.rexpensacola.com/magic-show-tickets




Read More Magic Posts
Rabbits for magic shows...
But before you ask for such a trick, there are some things to keep in mind. Behind the stage the rabbits suffer.
Read more...
---
Get Insured!
Why Performers, Magicians & Entertainers need to have Liability Insurance?
And how to get it?
Read more...
---
Magic Shops Online vs Local Magic Shops.
Not only local magic shops are losing. But the truth is that local magic shops offer.
Read more...
---
---
Learn Basic Card Magic Tricks
Learn Basic Magic Tricks with Cards here for Free! Card Magic Tricks This is a manual based on my book, Basic Magic with Cards
Read more...
---
Magic Organizations in the U.S.
Whether you are a novice magician or a well-practiced professional, magic organizations and clubs are a great ...
Read more...
---
December 2020, Pensacola Shows, Pensacola Events, Pensacola FL
Events & Shows. Magician TOM COVERLY . COMEDY MAGIC SHOW. The Illusionist. The REX Theatre 18 N Palafox St , Pensacola, FL 32502. Comedy Magic Show
Events & Shows in Pensacola, FL. Family magic show! - Magician TOM COVERLY in Pensacola, FL. December 19th, 2020